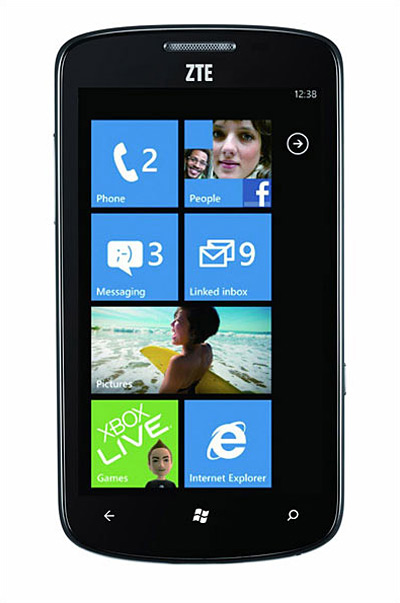 If you are thinking of a budget smartphone the ZTE Tania would be a good candidate but it's not the best in it's price range.
BUILD
Simply put, it's a budget phone so physically it's budget quality. Plastic, plastic & more plastic. Which is not necessarily a bad thing, but it shouts cheap.
ZTE Tania is surprisingly light for it's size.­ It is a bit bigger than the HTC Desire HD which for me is a quite a big phone  I have small hands so I find it a little uncomfortable to use it with one hand but it fits much better my husband's hands.
SCREEN
The phone's size allows for a nice large 4.3inch display. The touch screen is very good, bright, even outside in the sun you can see everything clearly on it.
SOUND
The in call volume and sound is OK, you can hear the person very clearly both with headphones and without, but you must use the ones provided with the phone. We tired several headphones from other smart phones and the quality of the sounds was not the same. The low side is the loud speaker, it is weak and you can hear distortion, even before reaching peak volumes
CAMERA
Nothing much to say here except budget.
MEMORY
The phone does not have a much memory, it has 4GB total with no memory card slot. After allowing for the system files and installed apps only a little bit more than 2GB is available for your use.
RADIO & INTERNET
I find that wi-fi connection on ZTE Tania is much better than with couple other smartphones we have in the house. Mobile reception is also better than the HTC HD, I am able to use the phone in places that I can't get connection with the other phone. Overall the radio on the Tania is quite impressive compared to the other in the house.
BATTERY / CHARGING
Powering up a large screen smartphone is no easy task on a battery, and the Tania is no exception it does not last long. That isn't to say battery life is poor but it isn't anything out of the ordinary. A plus is that uses a standard mini usb connection for charging so I don't have to worry having yet another charger around the house.Unfortunately to connect to your PC—something you must do do to update or simply to add music— you must use the one provided with the phone, otherwise your computer may not recognize the device.
INTERFACE / OS
The WP7  interface is very nice, smooth and easy to use, even with lower powered phones such as this one response is smooth nimble. As it's a sim free phone you don't get the usual junk applications bundled onto the phone, which is a boon and in this case necessary given the meagre memory.
If you're expecting to add loads of apps to the phone, you may be disappointed given the current lack of choice in the Marketplace coupled with the lack of space on your phone.
One major gripe I have with Windows Phone 7 is the dependence on Zune. WP7 doesn't expose it's file system to the user. Nor does it connect as a USB Mass Storage device, so you wouldn't be able to copy files to it as you would another storage device. In order to copy pictures, music, and videos to your phone you must use Zune or the Mac connector.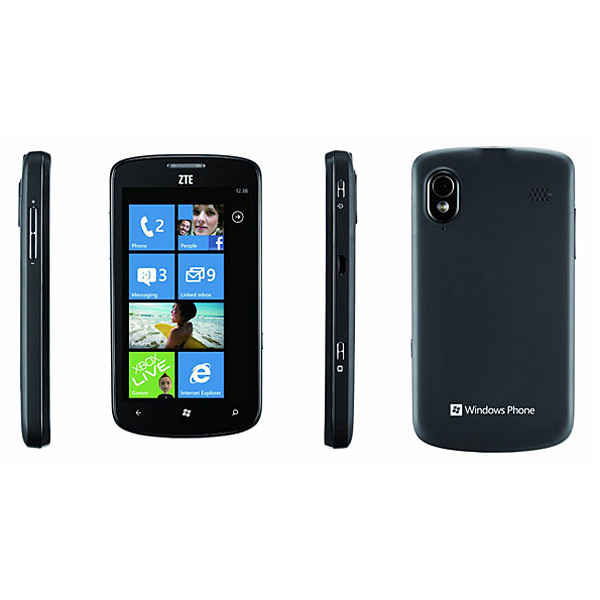 VERDICT
I am fully aware that at the price (£209.99 at the time of writing) expectations must be lowered. There is nothing glaringly wrong with it besides the small amount of memory but there are a lot of little things that grates even for a budget phone.
Budget smartphone – not the best in it's price range.
3 out of 5 stars
Disclosure: We have received this product free as a part of Amazon Vine™ Programme and you can find this article between our other reviews on Amazon website.

Photos: courtesy of Amazon.co.uk.