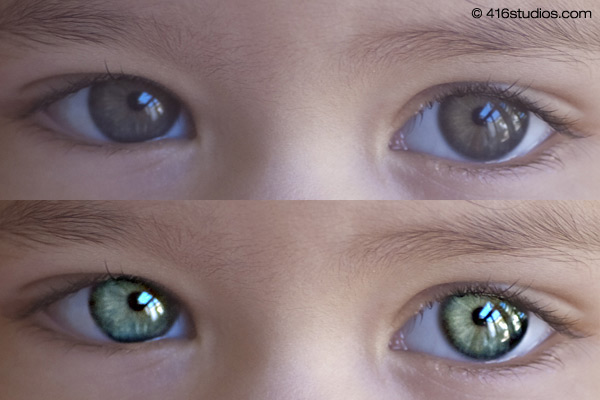 With this tutorial you can create amazing, bright eyes within minutes.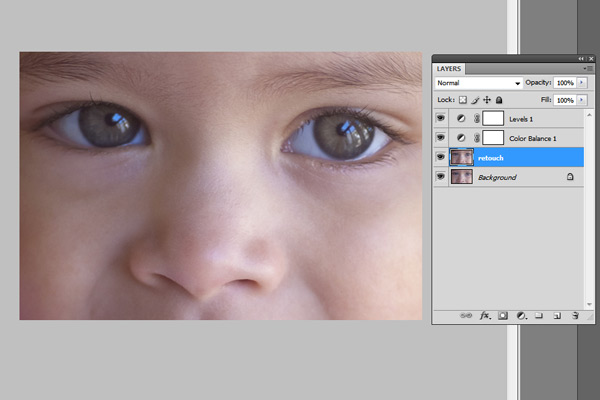 First retouch, adjust levels and do all necessary colour corrections on your image.
With a Lasso Tool  (L) select the eyes (hold Shift key to add to selection). Hit Ctrl+J to copy selection to a new layer. You can copy the whole layer instead of selecting eyes but applying the filter to the large area like this may take a while on slower computers.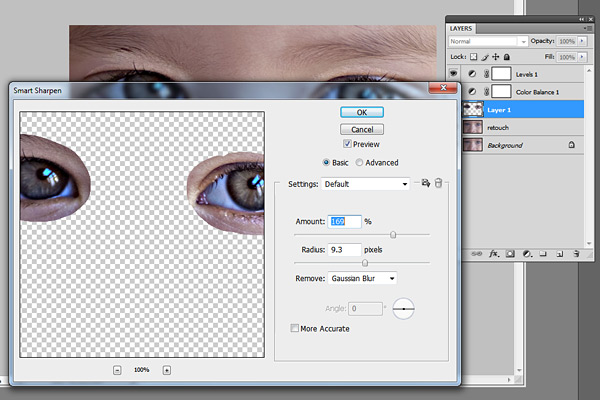 Use Smart Sharpen filter on the eyes, the choice of right settings will depend on the size of your file.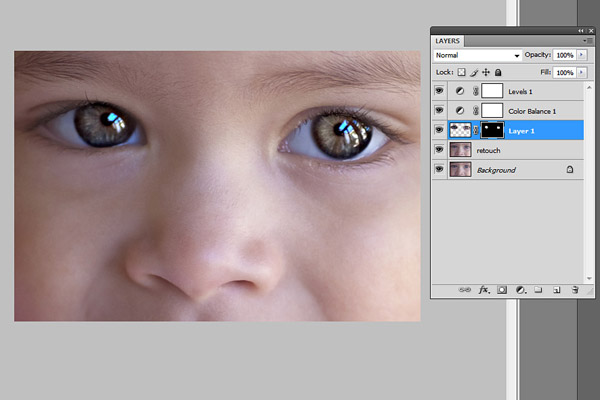 Add a layer mask to the sharpened layer, then using a white soft brush on 50% bring back paint only iris' and pupils to expose the sharpened eyes. Reduce opacity of the layer if it is obviously too sharp.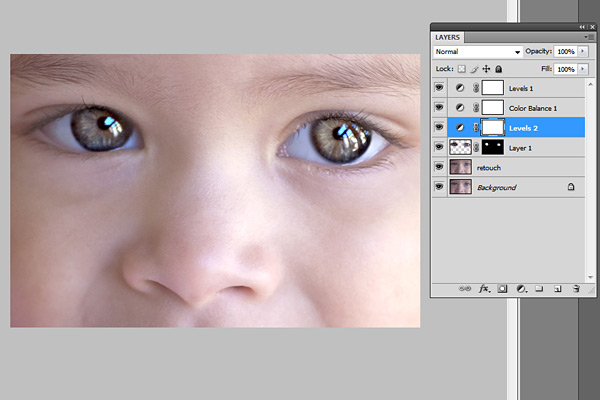 Using levels brighten the whole picture and then copy mask from previous layer to select only eyes by holding Alt while dragging the sharpened mask ("layer 1" in the pic) onto the "levels 2" layer.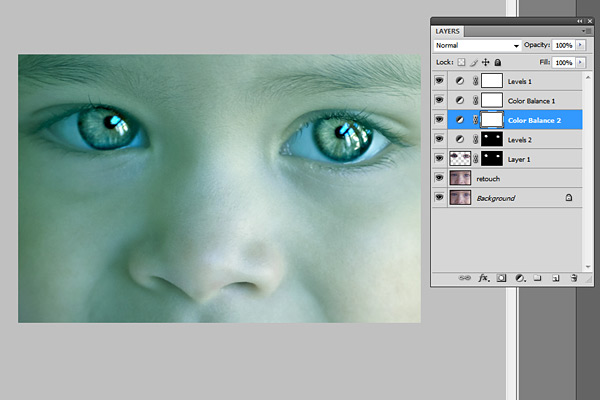 With a Colour Balance set desired eye colour, keep "Preserve Luminosity" ticked, again use copy of previously created mask to select eyes only.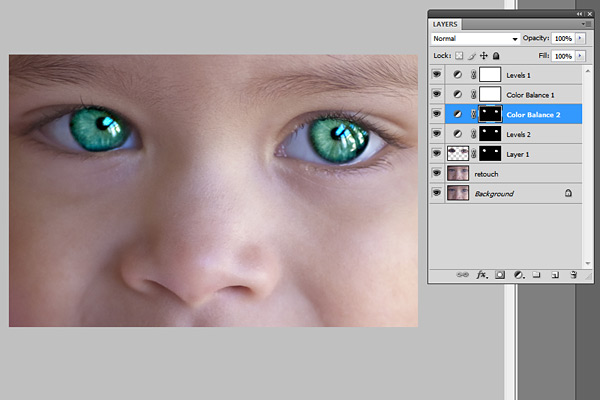 Reduce opacity of the colour layer to make the eyes look more natural. Optionally go back to the other masked layers to find the best balance playing with opacity.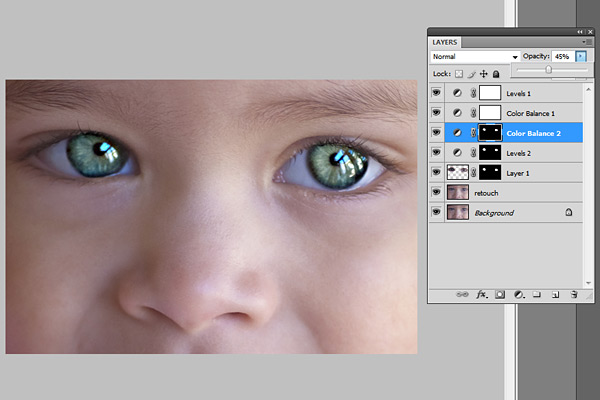 And voilà, the image is ready.