Click on the images to view the backgrounds…



To change the Twitter theme:
First click to open and save one of the above images to your computer.
Then in your Twitter account go to Settings -> Design -> Customize your own.
Browse and choose previously uploaded image to your computer, do not tick "tile background".
Change colours of the background and links as recommended.
Save changes.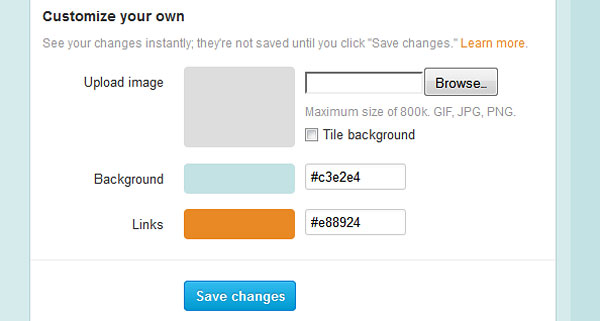 We will be updating this post with more Twitter backgrounds shortly, so stay tuned.